Internet marketing 'Gurus'… 

how they hoodwink 

gu

llible 

ru

bes

*, how to spot their slick trickery and

how to stop them scamming YOU!
Every day, Internet marketing "Gurus" crank out hundreds of thousands of email pitches to their long-suffering subscribers, urging them to drop everything and rush to get their hands on the latest, hottest fads and gimmicks from their "friends" before they're all sold out, explode in price or vanish forever.
Who exactly are these 'Gurus'?
Notice that I write 'Gurus' in quotation marks? Here's why: there are two types of people in business… innovators and imitators. I use quotation marks to identify the counterfeits and fakes — the imitators.
Innovators understand WHY things work (or they soon find out, one way or another) and can create their own HOW-to methods, structures and procedures. They're in control of the process and can produce predictable, desirable results, consistently. They understand the importance of emulation — finding a worthy role model and learning from them. This shortens the learning process dramatically. These people are REAL Gurus — but they almost never use that title. It's been damaged beyond repair by the imitators… the "Gurus".
Imitators are obsessed with HOW-to. Their catch-cry is "never mind why, just tell me how!" They see the effects of a process and think they're the cause. So they mimic those effects — then wonder why they won't work, except temporarily.
They haven't a clue about how to be in control of a process, so they try to control the outcome or result… by trying to control the other people involved. This invariably damages their core business and marketing process (and sabotages any long-term results. Instead of emulating the causes of other people's success, they imitate the effects of their success. So they miss the point entirely.
It's a common form of terminal stupidity that goes hand-in-hand with fear of loss and all its manifestations… including greed, laziness, ignorance and selfishness.
'Gurus' are not the real deal at all. They're manipulative, deceptive sellers (not marketers) who use guile, deceit and emotional manipulation (fear of loss, mostly) to try to control the outcome in their own favour — by controlling the perceptions and actions of people on their lists. They're imitators, for the most part. Any innovations they do create are typically about new ways to hoodwink and manipulate their followers.
Is this just another bout of 'Guru'-bashing?
Not at all. It's about methods and motives, not about individuals. Manipulative and deceptive behaviour, especially when it comes to selling, are hardly exclusive to the Internet, and they're far from new. In fact, the book traces the roots of this kind of behaviour and why it's so prevalent.
(The truth is, manipulative, deceptive selling is actually an admission of incompetence and ignorance when it comes to effective, long-term marketing success… but most Internet 'marketers' aren't marketers at all — they're opportunistic sellers doing what they always do, by hijacking the precise technical language of marketing and distorting it for their own purposes.)
It's also about the notion of "if the cap — or shoe — fits, wear it!" In other words, if the content upsets or challenges you, then it may be time for you to re-consider your own motives and methods.
Discover the difference between genuine Internet marketers and their 'Guru' imitators
Just because there are sharks in the ocean doesn't mean you shouldn't go fishing. Usually, when there are sharks around it's because there are plenty of fish to be caught. There's plenty for everyone. But that doesn't make it safe or smart to go swimming in the water with the fish… and the sharks!
The 'Gurus' just make the water murky… especially when you know the strategies and tactics they use to control and feed off the 'shoals' of would-be online entrepreneurs.
They're really no different to the 'heavy hitters' in MLM who persuade you to sign up for books, tapes, training seminars, large initial product orders and automatic monthly product orders that end up accumulating in your garage or basement.
This book points you in the right direction, armed with timeless principles and reliable perspectives that allow you to see the bigger picture and make better-informed BUSINESS choices, instead of the usual emotional manipulation and fear of loss that are the stock in trade of 'Guru' gangs.
In other words, it shows you why the smartest course of action for YOU is to get out of the water and into the fishing boat.
Inexpensive insurance against being ripped off!
At just US$14.95 for the 40+ page digital download, this could be the best value business protection you've ever purchased. Think of it this way: if it helps you avoid just ONE mistake, you'll save yourself MANY times the $14.95 price tag.
Here's what you'll discover in this eye-opening, take-no-prisoners, 40-page Insight Report
Who — or rather what — is a 'Guru'?
The MYTH of Online Marketing — Sure, there are strategies and techniques for online selling that work brilliantly… but they're mostly just variations on classic, proven OFFline strategies and tactics. Fads and gimmicks don't last… just like your reputation, if you use them!
Three Blasts from the Past — When we fail to learn the lessons of the past, we're doomed to repeat them. Ignore these lessons at your peril! (But be sure it's the right lesson.)
Putting These Strategies and Techniques to Work in Real Life — How the 'Gurus' use (and abuse) those classic strategies and techniques in high tech and low tech ways.
What the 'Gurus' never tell you — about all kinds of stuff that YOU need to know if you want to succeed at Internet marketing! (Warning: some you may not want to know!)
Why those 'Ultimate Solutions' that 'Gurus' are forever discovering never are — and why they never will (nor can) be! A short lesson in simple logic.
The Morlocks of Online Marketing
— They don't just see their victims coming… they send for them, over and over and over again — and they keep on coming, time after time!
Are YOU being 'tag-teamed' by a 'Guru' gang? — Tell-tale signs that
a tag-team of 'Gurus' is doing a number on YOU!
Beware of Dodgy Deals — they're designed for one purpose only… to separate you from your hard-earned money!
YOU can be the REAL Deal! — Integrity and intelligence are the hallmarks, not hype, half-truths and emotional manipulation! Build long-term, lasting success for yourself.
Real Deals DO Exist — How to identify the REAL deals in online marketing, and what makes them so different from the Internet marketing 'Gurus.'
Why am I so optimistic about the future?
"Why are you selling this high-value information for only $14.95?

 What's in it for you?"
I'm John Counsel, founder and CEO of The Profit Clinic. We want to connect with people who want to build something for themselves… to get more control over their lives. People with a dream, but with little or no business experience. The very same people that the 'Gurus' depend on for their incomes and lifestyles!
The difference lies in why we want to reach them — and how we treat them once we connect with them.
The Profit Clinic has spent the past three decades — half of that time online — helping small and home-based business owners achieve measurable, profitable, long-term success through the timely application of timeless principles. No gimmicks. No fads. Just sound marketing, genuine innovation and lasting, productive, profitable customer relationships.
We also alert them to the very real risks they face from predators of all kinds. Including 'Gurus'.
By charging just US$14.95 we make it possible for anyone to afford this useful protection and catch a glimpse of how we think, how we operate and how we can help YOU boost YOUR productivity and profitability. It's all about low-cost, worthwhile leverage.
TWO

FREE

BONUSES!
After you download your ebook, you can claim TWO bonus Insight Reports from the world renowned Profit Clinic, free of charge… with no hidden catches. Simply register to receive occasional updates, alerts and special offers from The Profit Clinic.
Get y

our

'Guru' protection now!
Immediate download!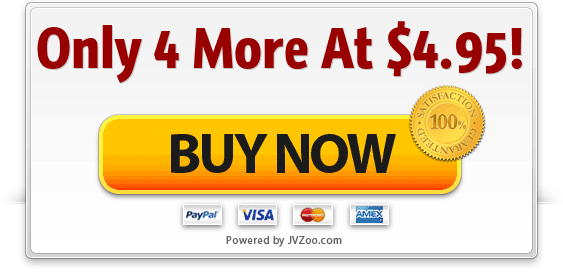 (*Gullible rubes — 'Rube' is traditional US carnival slang used to identify easy marks — suckers — to other carnival stall operators so they can take advantage of them. It's short for 'Reuben', a derogatory name for farmers, who were regarded as unsophisticated, naive and gullible… and ripe for plucking. In the Netherlands, 'farmer' is commonly used as a derogatory term. It's ironic that the term 'Guru' contains the first two characters of the words 'Gullible rubes'… their perfect target market.)
Important notice: Product images shown on this site are for illustrative purposes only. Products offered are available in digital form only and will be delivered by download to your computer via the Internet. No physical product will be shipped to you. If you wish to have a physical copy of a product, you will need to print one, or have one printed, at your own expense, from the digital document you download.